An Enchanted Christmas in Beaugrenelle
Publish on Thursday, 10 November 2016 in Fashion and Shopping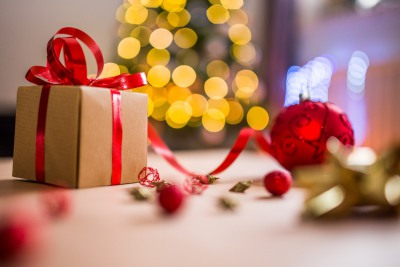 There is nothing quite like the tradition of Christmas shopping in Paris. For your Yuletide pleasure and that of your loved ones, the many and varied shops of the French capital offer a thousand and one gift ideas. At Beaugrenelle or a typical Christmas market, you just need to choose !
The Hotel Convention Montparnasse
At the heart of the 15th arrondissement, in a pleasant and inviting neighbourhood, the Hotel Convention Montparnasse stands ready to welcome you. Situated between the Gare Montparnasse and the Exhibition Centre, we offer unique charm in a lovely setting. Here, thanks to the Convention Metro station, serviced by Line 12, you'll have quick access to the various tourist attractions and cultural sites of Paris.
The magic of Christmas at the Centre Commercial Beaugrenelle
In just a little while Beaugrenelle will be illuminated by a thousand festive lights. Each year visitors to the capital look forward to its splendid illuminated displays. However, while you're admiring the sights, don't rely on Santa to please everyone! Not when, close to the Hotel Convention Montparnasse, you can fill your basket at the Commercial Centre Beaugrenelle, one of the city's major malls. In this superb shopping centre, designed to be evocative of the classic Parisian department stores, you'll find more than 110 shops and a selection of quality restaurants. You'll be spoiled for choice among the international and French luxury brands. Experience the magic of Christmas in a unique atmosphere and a magical setting.
The charm of Montparnasse Christmas Market
But if you yearn for a more traditional seasonal shopping spree we recommend the charming and enchanting experience offered by the Montparnasse Christmas Market. This Yuletide village has a fabulous selection of regional products, items to beautify your Christmas tree and a wealth of great gift goodies. Stroll the aisles and spend a happy hour or two amongst its quaint wooden chalets, checking out the handicrafts and picking up delicious treats to impress your guests. Upon your return, the Hotel Convention Montparnasse will welcome you for a relaxing night beneath the glittering stars of the Parisian sky.
« Back to articles