Maison & Objet; the essential interior decoration trade show
Publish on Thursday, 10 August 2017 in Fairs and Trade Shows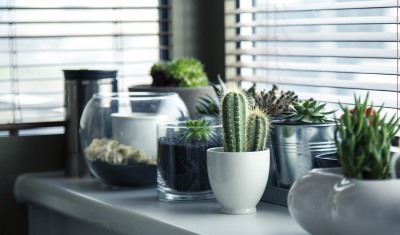 If there's a trade show not to be missed during the late summer in the capital it's the Salon Maison & Objet! Dedicated to the world of design and decoration, this wide-ranging trade show will welcome visitors for the second time this year at the Villepinte Exhibition Centre in Paris from September 8th to 12th, 2017 and will once again unveil the latest trends and innovations in interior decoration and related lifestyles. A must in this sector, Maison & Objet welcomes thousands of enthusiasts and industry professionals twice every year. An event to discover during your stay at the Hotel Convention Montparnasse.
A pool of new talent and emerging trends
Maison & Objet is the major trade show event for professionals and a multicultural crossroads of contemporary living, featuring decoration, the world of children, design, furniture, accessories, textiles, fragrances and more. Defined by its quality and diversity, Maison & Objet is essential for all professionals in the field, presenting them with the opportunity to meet twice a year. The trade show and its 130,000 m2 of exhibitor stands welcomes hundreds of designers and more than 3,000 brands. The latest developments, innovations and trends are all here, providing a wealth of ideas and creative solutions to inspire you.
Living well at home
While the January 2017 edition of Maison & Objet set the tone with the theme of Silence and placed the emphasis on calm and rest, in September you will be invited to the Comfort Zone, a 100% feel good theme. This will highlight the concept of a healthy interior as a bubble that protects you from the outside and its vicissitudes. Our habitats are meant to inspire comfort and the desire to feel at home!
Cork, the natural material par excellence, is everywhere this year, reigning supreme over furniture and accessories. It shares the spotlight with the currently trending materials brass, velvet and marble in embellishing our interiors with a note of luxury designed to delight. Wood, always present, this year presents its more textured side, while felt signals its long-awaited return!
« Back to articles