The magic of Disneyland Paris
Publish on Sunday, 10 April 2016 in Entertainment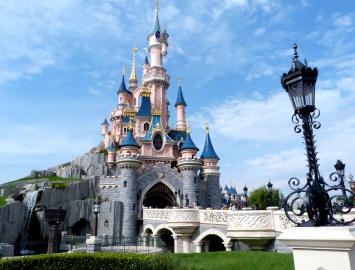 Paris is not only a city filled with the most beautiful museums and monuments in France. It's also a world class destination for the family fun and excitement of amusement parks, with Disneyland Paris being the most impressive and magical of all.
Paris: a city of many attractions
There is so much to do in Paris that choosing accommodation with a great central location allowing easy access to all parts of the city is essential. You'll also want exceptional comfort, of course, as well as high-end services. This is exactly what the Hotel Convention Montparnasse is able to offer. In addition to a location in the heart of Paris near the Eiffel Tower, the Hotel Convention Montparnasse offers easy access to public transport, allowing you to explore the capital as you wish. In addition to the traditional attractions that every visitor to Paris must see, such as Montmartre, the Opera Garnier and Notre Dame Cathedral, you mustn't forget to include the amazing Disneyland theme park in the itinerary of your Parisian getaway.
Disneyland: dive into a magical world
The world-famous Disneyland Paris theme park attracts millions of visitors, young and old, and offers an unforgettable experience for all the family, with attractions no other park is able to offer. The most visited theme park in Europe is packed with wonderfully thrilling and spectacular rides including Pirates of the Caribbean, Buzz Lightyear Laser Blast and Big Thunder Mountain. There are shows, parades, a golf course, restaurants and shops, an animation studio where you can learn how animated films are created, as well as plenty of opportunities for the kids to meet their favourite Disney characters. With the RER A rapid transit railway system, you can get to Disneyland from your Hotel Convention Montparnasse in an amazingly short time. It's a chance for the family holiday of a lifetime.
Picture credits: JWToinou
« Back to articles