Fashion in Paris: exhibitions and summer sales!
Publish on Saturday, 10 June 2017 in Fashion and Shopping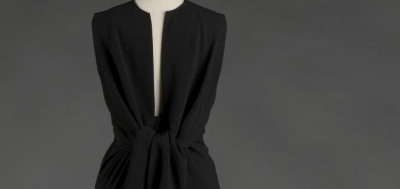 With the beautiful days of spring and summer come great fashion events in Paris. The Palais Galliera, in collaboration with the Bourdelle Museum, presents an exhibition devoted to the Spanish couturier Balenciaga as the summer sales begin! Take advantage of the close proximity of the Hotel Convention Montparnasse to the Beaugrenelle Shopping Centre and find yourself some amazing bargains.

The Balenciaga collection, a tribute to the couturier's couturier
On the occasion of the Spanish season at the Palais Galliera, this superb museum of fashion and fashion history presents 'Balenciaga; l'Oeuvre au Noir'. Until July 16th and along with an extramural at the Bourdelle Museum, this exhibition brings together over a hundred iconic pieces, numerous documents and preparatory drawings by Cristóbal Balenciaga (1895-1972), the couturier's couturier. The predominantly black collection reminds us that, to Balenciaga, black was a vibrant material, sometimes opaque or transparent, glossy or matt, the interplay of light depending as much on the sumptuousness of the fabrics as on the apparent simplicity of the cut.
You'll have the opportunity to admire more than 70 items of masterful couture, including day clothes, cocktail dresses, evening outfits, mantillas, boleros, capes and more. Discover how the designer used embroidery, lace, silk taffeta, jet beads, satin ribbons, guipures, sequins and silk velvet to create unique pieces with a timeless quality.
Succumb to the temptation of the summer sales at the Beaugrenelle Shopping Centre
This summer, the Centre Commercial Beaugrenelle will ensure that the greatest number of people can take advantage of the 2017 summer sales, which will take place from June 22nd to August 2nd. Located in the 15th arrondissement, in the heart of the capital, near the Eiffel Tower, the Beaugrenelle Shopping Centre has attracted the most prestigious brands, including Guerlain, Minelli, Baccarat, Zara, Mango, H & M, Marks & Spencer, Zadig and Votaire. This state of the art shopping mall boasts more than 120 retail premises, including a dozen restaurants and a 10 screen Pathé cinema; more than enough to tempt you! The Hotel Convention Montparnasse is ideally located not far from the Centre Commercial Beaugrenelle. Take advantage of your stay with us to grab some bargains and enjoy an unforgettable shopping experience!
« Back to articles