The French Open is coming!
Publish on Tuesday, 10 May 2016 in Events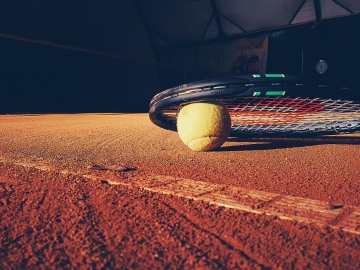 Spring is here and tennis fans can barely contain their excitement as the second Grand Slam tournament of the year approaches. As always, the French Open will take place on the outskirts of Paris, in the sixteenth arrondissement, where the Stade Roland Garros stands proudly. Grab the opportunity to enjoy a Parisian getaway and come and support your favourite stars of the sport from May 16th to June 5th, 2016!
The French Open; a great sporting occasion
Often referred to simply as Roland Garros, after the stadium in which the tournament has been held since 1928, the French Open is one of the big four tennis Grand Slam events, and the only one played on clay, a challenging surface that slows the ball and produces a high bounce. This prestigious tournament has a history reaching back to 1925, the year the former French Championships became open to all international players.
An unmissable event for sports lovers
Epic clashes are expected as the world's top tennis players vie for the glory of lifting the Musketeers' Cup. But that's not all. There will also be mixed doubles, the junior tournament and the heart-lifting sight of the greats of the past competing for the Perrier Legends' Trophy. And you can be there as a spectator, drinking in an atmosphere brimming with excitement, laughter and tears, victories and defeats, exceptional shots and almost superhuman effort as you are carried away by the intensity of the matches played on the Philippe Chatrier and Suzanne Lenglen courts.
And for an evening's relaxation after all this sporting excitement, the Hotel Convention Montparnasse welcomes you in a friendly setting. Located on the Left Bank, close to the Stade Roland Garros, our hotel offers you a wealth of comfort and dedicated service in a welcoming setting. You'll particularly enjoy our tasty breakfast!
« Back to articles