Go green, go to the International Agricultural Show
Publish on Saturday, 10 February 2018 in Fairs and Trade Shows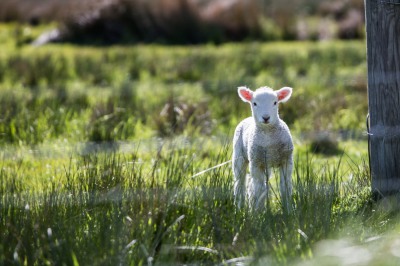 Paris will soon host the 55th Salon de l'Agriculture at the Porte de Versailles Exhibition Centre. From February 24th to March 4th, 2018 you can find out all about the evolving world of farming. You can expect entertainment and surprises for all the family, and meet animals that are the pride of our country... To discover while staying at Hotel Convention Montparnasse.
The 2018 International Agricultural Show, the biggest event for French farming
The ever-popular Salon de l'Agriculture trade fair returns again to Paris to occupy nearly 134,000 m2 of exhibition space. You and your children will delight in meeting the calves, cows, pigs, chickens, sheep and other farmyard animals, but this essential event is also a showcase for terroir products and regional and international gastronomy. This year's show, which features the theme of 'Agriculture as a Collective Adventure', is divided into four sectors; livestock breeding; crops, plants and gardening; products from the French regions and around the world; and agricultural services and professions. There will also be competitions and workshops and plenty to keep the kids happy.
An unmissable event
Playing host to some 3,800 animals and over 600,000 visitors, the Salon de l'Agriculture has something for everyone. See how a milking parlour operates, follow the story of a crop from harvest to bread and explore an interactive exhibition area. And, of course, industry professionals can get up to speed on the latest developments in agriculture.
HAUTE, the mascot for 2018
Each year a mascot is chosen to personify the Salon de l'Agriculture. This year's star is called Haute, a beautiful, wheat-coloured cow of the Aubrac breed. You'll succumb to the charm of her gorgeous eyes and their long, dark lashes. Born in 2012, she was sired by Bijou, a bull who finished 2nd in the General Agricultural Competition in 2010, and her mother is Venice, who boasts a prestigious genetic heritage. Haute is the perfect representative of the richness and diversity of French livestock breeding.
« Back to articles