Take to the sky with the Montparnasse Tower!
Publish on Saturday, 10 March 2018 in Visit Paris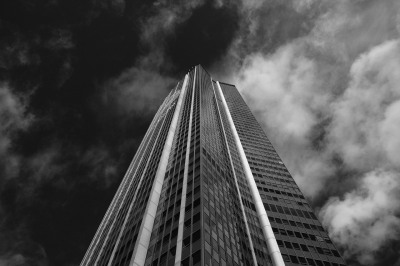 Do you love magnificent panoramic views that simply take your breath away? Paris has attracted you and seduced you, so how would like to see her from a bird's eye view? Looking for a heavenly setting for a romantic getaway? Then book your room at the Hotel Convention Montparnasse, situated not far from the Montparnasse Tower!
An unforgettable dinner with a view over Paris
Situated in the heart of the Left Bank, the Montparnasse Tower offers an exceptional panorama of the city of Paris. You can start your adventure in the sky on the building's observation deck, from where you can observe the bustle and frenzy of the surrounding shopping streets from on high. Then, to enjoy an even more relaxed view, head to the restaurant of the Montparnasse Tower, the Ciel de Paris. Here you can savour a drink or a tasty meal while watching the sun set over the city - it's absolutely magical! This unforgettable setting lends itself as well to meditative moments alone as it does to a romantic date or a friendly reunion.
The Hotel Convention Montparnasse; comfort and style
Conveniently located in the 15th arrondissement of Paris, near the Montparnasse railway station and the Porte de Versailles Exhibition Centre, the Hotel Convention Montparnasse welcomes you in a three-star setting. Quiet and elegant, our hotel has a warm and relaxing atmosphere in which you'll be happy to unwind after an intense day in the capital. Our rooms are perfectly equipped for your comfort, and every morning we offer a balanced and gourmet breakfast, so you can start the day on the right foot! Note: parking spaces are available, so please don't hesitate to ask at our reception. Our fine accommodation and services will help ensure you enjoy an exceptional stay in Paris!
« Back to articles