The Paris Marathon: one of the world's best loved races
Publish on Thursday, 10 March 2016 in Events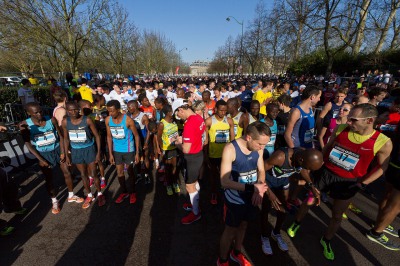 There's nothing like sports to ensure that your body and mind are in peak condition. If you enjoy participating in sport, or simply love to watch, and you're preparing for a visit to Paris, there's a major event coming up that you should not miss. Yes, it's almost time for the spectacle that is the Paris Marathon 2016.
Paris: sports city par excellence
If you're passionate about both sport and travel, then Paris in early April offers you the best of both worlds. When choosing somewhere to stay during the Paris Marathon, it's a good idea to opt for a hotel from which you can quickly and easily access the capital's most iconic locations and, of course, the marathon route. The Hotel Convention Montparnasse offers this advantage, as well as a friendly staff, comfortable rooms and excellent amenities. Located within the Convention district, our hotel is only a 10 minute walk from the Eiffel Tower and the Porte de Versailles exhibition centre. Come and explore the many attractions of our beautiful capital and, at the same time, discover why Paris is the quintessential sports city.
The Paris Marathon: sporting event of the year
If you're a runner, you'll already know that one of the most famous foot race competitions is about to take place in the French capital: the Paris Marathon. Bringing together some of the finest athletes in the world, as well as those who simply love the discipline and exhilaration of pushing themselves to the limit, this event offers an electrifying atmosphere, a mighty challenge and a thrilling spectacle as it winds its way amidst the most beautiful locations in the city. This year, the great Paris Marathon will take place on April 3rd. For a chance to participate and pit your speed, strength and endurance against the other 54,000 who are registering to run, don't wait a minute longer.
Picture credits: Pierre-Selim Huard
« Back to articles