The French Open 2017: the giants of the courts are back
Publish on Monday, 10 April 2017 in Events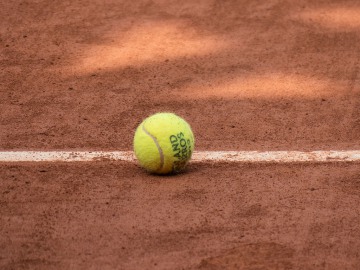 The French Open, a major sporting event of late spring, will gather together the elite of international tennis from May 28th to June 11th at the Stade Roland Garros, Porte d'Auteuil. The Hotel Convention Montparnasse invites you to reserve your seats overlooking the famous clay courts and get ready to cheer on your favourite players in this clash of tennis titans while rubbing elbows with celebrities.
The French Open at Roland Garros; a Grand Slam event
The world's foremost clay court tennis championship is coming. Since its first edition in 1891 as the French Championships, the French Open has grown to international status and now takes place over 15 exceptional days with several hundred players competing on 24 courts in hopes of winning one of the nine trophies of this Grand Slam event. The qualifying rounds will take place from May 22nd to 26th on courts 6 to 16 and the climax of the tournament is on June 10th and 11th when the women's and men's finals are fought out on the Philippe-Chatrier court.
Roland Garros; the cream of world tennis
The French Open tennis tournament promises to deliver plenty of sporting excitement again this year. Will last year's champion Garbine Muguruza defend her crown against Serena Williams, who will be chasing her 4th coronation in France? Will Novak Djokovic be able to resist Andy Murray's onslaught on the red clay as the Scot seeks to claim the Serbian's title? And we certainly cannot overlook Rafael Nadal, who will be aiming for a 10th win at the Stade Roland Garros and is still regarded as the greatest clay court player ever. Meanwhile, a dynamic new generation of players may well cause some major upsets.
Are you coming to the tournament for the first time? Then please remember that all bookings are online only; no tickets will be sold on site.
« Back to articles