Photography is in the frame in November
Publish on Monday, 10 October 2016 in Fairs and Trade Shows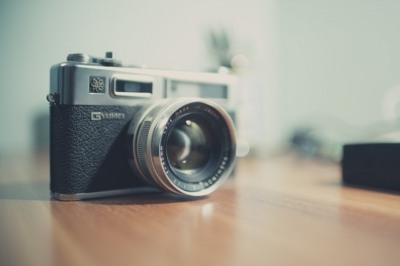 In November the art and science of photography are celebrated in Paris. The Salon de la Photo and Paris Photo are two events that no photographer, whether professional or amateur, will want to miss. The venues are the Parc des Expositions de la Porte de Versailles and the spectacular Nave of the Grand Palais. Both events await your discovery during your stay at the Hotel Convention Montparnasse.
Salon de la Photo: a trade fair catering to a passion
From November 10th to 14th, amateur and professional photographers alike are invited to the Porte de Versailles exhibition centre to enjoy the many pleasures of the Salon de la Photo. This huge and essential trade fair showcasing the passion and practice of photography has gained a global reputation for excellence. During the five days of the event, exhibitors will reveal and share the latest products, techniques and services in the field of the photographic image. Visitors can also attend exhibitions and workshops as well as debates and lectures organised by professional photographers. A retail village offering everything from equipment to books will be a major focal point of the fair.
The appreciation of the photographic medium
Running parallel to the Salon de la Photo, Paris Photo 2016 will be held in the Grand Palais from November 10th to 13th. Since 1997 this international art fair of photography has brought together artists, professionals, enthusiasts and collectors of the photo, and to celebrate the 20th edition of this annual event, a rather unique programme awaits participants and visitors alike. The schedule will include spotlights on the art of photography, the history of the medium, a future-oriented overview of global trends, and a look at the forms of expression available through this art form. It's a serious and ambitious programme that is planned for this banner year, but the event never loses sight of its main objective; to focus on the work of artists, whether famous or little-known.
« Back to articles