Summer sales in Paris
Publish on Sunday, 10 July 2016 in Fashion and Shopping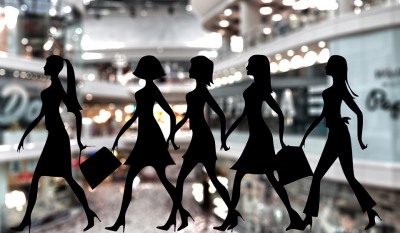 It's a great time to visit Paris. As the summer sun beams down upon the City of Light, this is the perfect time to celebrate the retail joys of the fashion capital of the world, as the sales are upon us once more. Come along and enjoy a bargain-hunting bonanza and an exceptional shopping scene while staying at the Hotel Convention Montparnasse, where you can enjoy a warm welcome and superb hospitality.
Bring a fresh new look to your wardrobe with the summer sales
It all began on June 22nd, but you still have plenty of time to take advantage of discounts on your favourite brands because the summer sales run until August 2nd! So you can enjoy a shopping spree that won't break the bank in this most stylish and fashionable of cities, here are our tips for the best places to shop that are accessible from our hotel!
Paris summer sales, from the Right Bank to the Left Bank
On the Right Bank you can find the splendid department stores of the Boulevard Haussmann. Behind the architecturally magnificent façade of Printemps and beneath the exquisite glass dome of Galeries Lafayette you'll discover bargains galore. Elsewhere, the Forum des Halles shopping centre offers an eclectic retail experience and a cosmopolitan atmosphere. Here you can stop for a break in a traditional brasserie, and contemporary art buffs can seize the opportunity to visit the nearby Pompidou Centre. Seekers after luxury head for the district known as the Golden Triangle where, on the Avenue Montaigne or the Champs-Elysées, you'll have ample opportunity to find the look that's right for you. Those on a more modest budget can rest assured that the most beautiful avenue in the world also offers some great ready-to-wear! Crossing over to the Left Bank you can discover the world's first department store, which is still going strong after more than 150 years; the legendary Bon Marché. Then, if you still have the stamina, why not complete your shopping spree on the Rue de Rennes at the foot of the Montparnasse Tower?
« Back to articles