The Paris Marathon 2015
Publish on Wednesday, 1 April 2015 in Events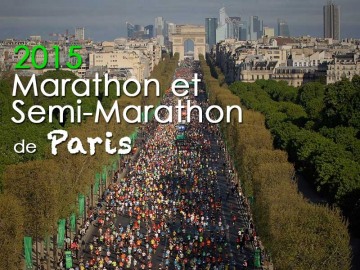 The Paris Marathon 2015 will take place on Sunday, April 12, 2015. For this 39th edition nearly 50,000 competitors will run the 42,195 kilometers (6 miles, 385 yards) of Paris Marathon. Schneider Electric Paris Marathon is one of the five biggest marathons in the world (along with New York, London, Berlin, Chicago, Paris) for both the importance of the pack, the performances, and benefits & logistics in place for media coverage will start at 8.45 am in the Champs Elysées avenue.
About 50 000 runners from about a hundred nations. This year the participant number is limited to 46000 . So Hurry up !
Each year, the wonderful route in the City of Light appeals to more and more athlete-tourists, with about 15,000 competitors from outside France. It's one of the most import events in Paris in April.
« Back to articles