Paris chic with Montparnasse Tower Yoga
Publish on Tuesday, 10 July 2018 in Entertainment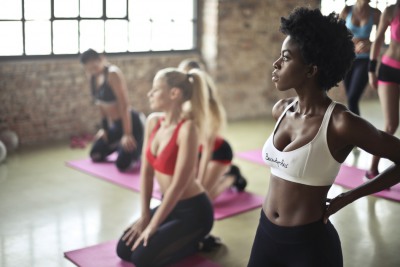 During your stay in Paris at the Hotel Convention Montparnasse, in the heart of the 15th arrondissement, get your fill of inspiration and relaxation by practicing yoga while enjoying a spectacular view over Paris. Inhale, exhale, admire from on high at the Montparnasse Tower !
Montparnasse Tower Yoga; Namaste to all Paris
Until August 27th the immense Montparnasse Tower welcomes the morning yogis for a gentle yet stimulating awakening. This unique summer rendezvous is absolutely worth the detour because you benefit from a quality yoga session while marvelling at the bird's eye view of all of Paris offered by the Montparnasse Tower Observation Deck. It's chic, healthy and relaxing, so grab your favourite yoga mat and come and perfect your asanas like a true Parisian !
Benefits for body, mind and spirit
The long-established practice and disciplines of yoga allow you to enter into communion with your body, mind and spirit, while working on your muscle tone. Each morning you can bring greater harmony into your life and boost your physical and mental wellbeing by focussing on your strength, flexibility and breathing. It's the perfect way to start the day and the postures and movements involved aid your quest for a firmer body.
Hotel Convention Montparnasse, your cocoon of wellness
Not far from the Montparnasse Tower is the Hotel Convention Montparnasse, your favourite address for a Parisian getaway. Located on the Left Bank, in the quiet and authentically Parisian 15th arrondissement, our hotel gives pride of place to a tasteful contemporary decor that is joyously uplifting. After a relaxing night, during which you'll sleep well and awaken completely refreshed, why not prolong the wellness experience by going to the Montparnasse Tower's morning yoga class? Book your room today and enjoy a break in Paris that will be relaxing, invigorating and healthy !
« Back to articles